Bollywood, in the 90s, was quite popular due to the theme, looks, sets and definitely the actors. With all the bizarre, hilarious yet amazing acting skills, and resonance, Bollywood looked entirely different in its 90s.
Bollywood really inspires us, at the same time, we get to know very rare stuff about it. We cannot stop thinking about the gifts Bollywood has given us since its origin
Fashion
We can't say that Bollywood, in the 90s, was aware of fashionable elements and vogue, but the dresses our actors used to wear were really not bad and at the same time, the accessories and prints were also rare and unique. Who can forget sheer tees, Dungarees, bodycon dresses and definitely, the chiffon sarees?
Melodrama
Bollywood is full of melodrama and yes it is still not out of such nonsensical things. Though, there are some odd one outs. Mentioning about the 90s, Bollywood looked exactly like KJo's set full of drama and drama.
Choreography
When we talk about Bollywood, that too in the 90s, then how can we forget the hilarious yet fascinating dance steps. Starting Mithoon to Govinda, and Akshay Kumar, choreography has always been the best and bizarre, yet enjoyable.
Makeup
Makeup, in Bollywood, has its own way. We can't forget Rekha's overdo makeup in Umraujaan but still, she looked ravishing and extraordinarily beautiful. When it's about Bollywood, makeup is peculiar yet likable.
Direction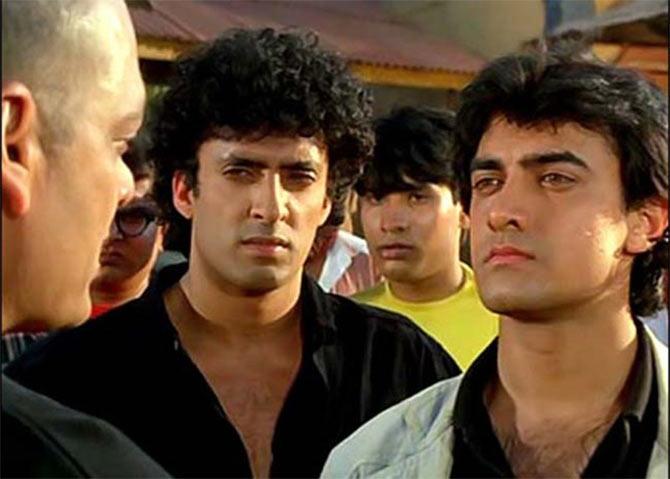 Even in the 90s, the direction used to be perfect. With binge of melodramas, action, romance, love, and hit songs, the direction used to be the best if we omit the quality of the cinematography.
Action
Bollywood in the 90s was incomplete without action because back then people enjoyed seeing those actors hitting 100 guys without even touching them. Funny isn't it? But this is what Bollywood has given us – entertainment.
Romance
Bollywood really inspires us with its fictions, fantasies, and romance. Without romance, we could not have watched DDLJ, Kuch Kuch Hota Hain, Sagar and what not.
This is what we have grown seeing and no matter what, east or west, Bollywood has always been the best!
Please follow and like us: