Child marriage has been one of the atrocities on women and the shame is that, in some part of the society, it still exists. Although society is aware of the prohibition of this under the Indian legal system, it still is getting practiced. According to the survey, 27% of the girls in India are forced to get married before they turn 18.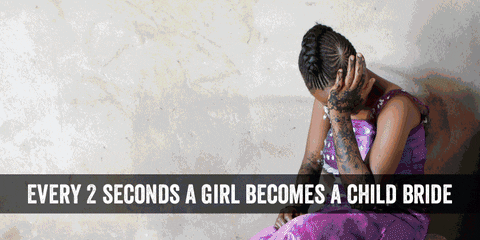 A girl in Hisar (Haryana), who's just 13, was forced to get married to a man, who's much older to her. She was told that there's a feast at home and later was asked to garland a man. This cruel act went a bit further and she was also raped by the man several times during their stay.
When the girl visited her family at her Maternal home, she gave her statement to the Fatehabad Child Welfare Committee, which further took the action and 9 people have been booked for this cruel act, according to the sources. Hisar police have also registered a case of rape of Minor.

It's high time we fought against this cruelty.
Sources: 1, 2
Featured Image Source
Please follow and like us: