Virat Kohli's RCB has grabbed another game and that too by defeating the Thalaivar, Dhoni. All thanks to the Wicket Keeper and Batsman, Parthiv Patel, who hit 53/(37) and took the last and crucial wicket. Since it was Dhoni, we were pretty confident about the victory until the last bowl. However, despite the defeat, he again has won the hearts.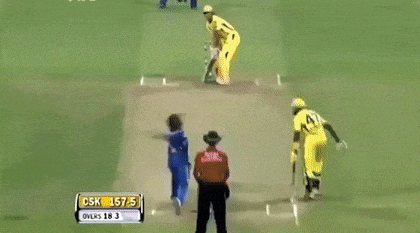 Twitter wants him to be made the Prime Minister of the country.
Crowd was chanting, MAAHI MAAR RAHA HAIN.
Please follow and like us: