Disclaimer: Consumption of Alcohol is injurious to health. We don't endorse the consumption of Alcohol.
Every corporate guy survives of 3 Bs: Bar, Beer, and Baatein. After slogging the ass for 5 long and consecutive days, they get this beautiful day, Friday. It's one of those days which not just brings happiness, but affects the wallet. Par khushi-ke-liye, kuch bhi karega.
Here's a list of a few pubs you can head to after the working hours.
Bombay Bronx
Located at Breach Candy, this bar is perfect for Bollywood lovers with an ultimate theme of Bollywood from the 90s till present. You will get different options here, starting from a dance floor to sports screening, DJs, Karaokes and what not! Not to forget, you will get the best chicken strips here.
Cost for two is around Rs. 1200.
The Bar Stock Exchange
If you are into stock markets and love taking advantages of such facility, then Bar Stock Exchange is your place. Works similarly like a stock market, the prices of drinks fluctuate depending on the demand. To get your alcohol at the most least price, then definitely hit the place but dont forget to do research before going .
Cost for two is Rs. 1700 approximately.
Irish House
Irish house is an Irish themed bar giving you an aura of Irish culture. If you are in your reaches and love everything about beer, then this is your place. With drinks and beer, the cost for two is Rs. 3000. No worries, you can at least hit the place on the first day of a new month!
Door No 1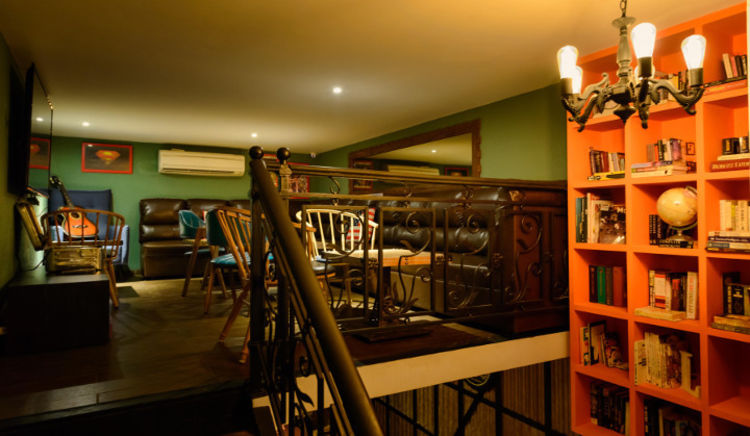 This place is just a love spot for pub hoppers. With a Retro theme, furniture and wall paintings, it can amaze you with its ambiance. The varied songs and music tracks can really make you at ease while pouring your glass. Apart from it, if you want to enjoy Bollywood night, then hit this place surely.
Cost for two is Rs. 1300 on an average.
Monkey Bar
This place never disappoints. Though small in structure, it is one of the best gastro pubs in Mumbai. With drinks and traditional foods, this place is just awesome. If you love eating Litti Chokkha, then definitely add this place on your list. Beer and Litti Chokkhas can give you jiff taste.
Cost for two is Rs. 1400 approximately.
Farzi Cafe
This place is an ultimate destination for date nights and romantic dinners. With brisk services and remarkable bistro theme, you can really hit this place on Saturdays for meeting the city crowd and dancing with your loved ones. Foods served here are generally Pan Indian in taste but menus can amaze you with its different cuisines.
Cost for two is Rs. 2000 on an average.
The Daily Bar and Kitchen
This place is just amazing due to its splendid decor and peaceful ambiance. Though a bar but they have their specialization in Molecular Cocktails and Mocktails. With happy posters and happy times, the bar is well stocked with drinks and foods. If you are a pasta lover, then swine on the pasta and pizzas.
Cost for two is approximately Rs. 2000, excluding drinks.
Opa! Bar and Cafe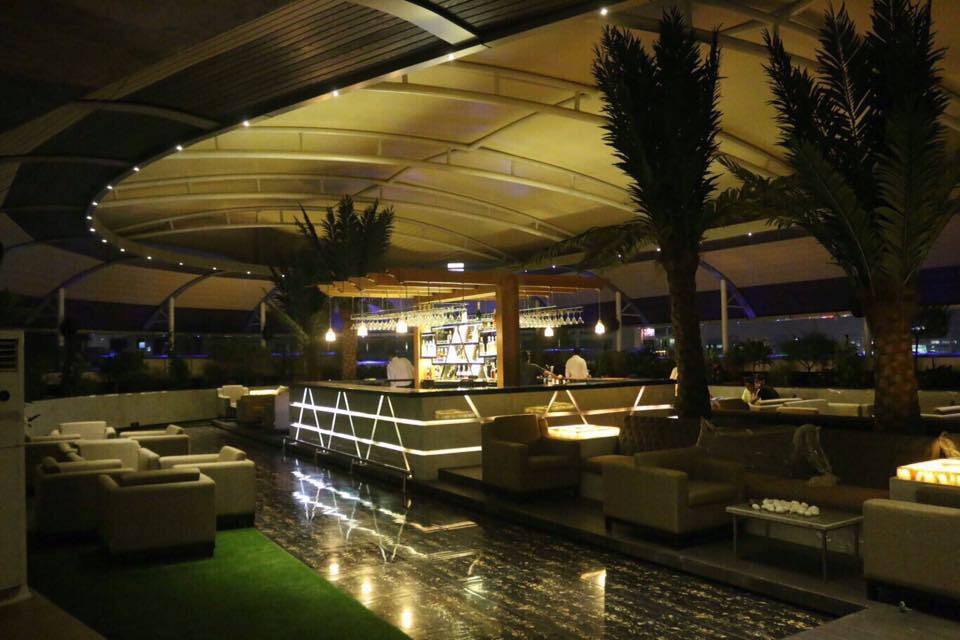 This place gives you an Arabian aura with varied decorative items such as palm trees and amazing seating arrangements. The place is well stocked with foreign Arabian kind of drinks and foods. Even youngsters can enjoy Kukkas. If you visit this place, definitely try the Arabian Pizzas.
Cost for two is Rs. 1500 approx.
Raasta
The place is inspired by the culture of Rastafarians. With bar bites and DJs, the place is famous for Caribbean foods. Try to have prawn dishes especially one with lemon n herbs.
Cost for two is Rs. 2200 on an average.
Don't fuck your liver tonight.
Please follow and like us: