With some historical ideas, we do believe in histories but Do we understand the unrealistic realm that exists outside the historical backgrounds? Apart from uncertain stratified society, our lives are connected with several unintroduced realm, souls, and gravity. These gravities and realm are unseen but still, exist in the natural world creating a spooky and uncanny background.
Some might have seen such connections while some might ignore such things, quoting them stupid, unrealistic and what not. But if you believe in the existence of God, you should also believe in superstitions. If you believe in the soul, you should believe in the dead soul.
Here are some spooky and mysterious places you can explore at night if you got balls-of-steel.
Putul Bari.
Location: Kolkata.
Located in college street, Putul Bari is the most thrilling place to explore, those who love suspicious things and matter. The entire mansion consists of different kinds of dolls giving a helluva scary ambiance.
Bhangarh Fort.
Location: Bhangarh.
Approved by ASI, it is the scariest and haunted place in India with real-life horror stories as seen by many laymen out there. It is said that the place was cursed by a Tan-Trik, due to which villages out there never get a house with a proper roof.
Tunnel 33.
Location: Shimla.
Said as the most haunted places with a historical story of Captain Barog, who killed himself out of humiliation. Since then, the tunnel is said to be spirited by captain's soul.
Chandan Nagar.
Location: Pune.
It is one of the spookiest places with terrifying scenes as people claim to have seen a little girl dressed in blood strains white frock, carrying a doll in her hand. The mystery behind such cruel scene is still unresolved.
Writers' Building.
Location: Kolkata.
Situated at BBD square, it is the scariest and thrilling place in Kolkata. It is said that the place is haunted by the ghost of Colonel Simpson, one of the British officers. People claim to have heard certain uncanny voices and desperate cries at night.
The Shaniwarwada Fort.
Location: Pune.
Though it is a historical fort, it has a certain spooky unresolved mystery which makes it among one of the scariest places in Pune. It is said that during the full moon, the supernatural activities increase allowing people to experience paranormal scenes.
The Vrindavan Society.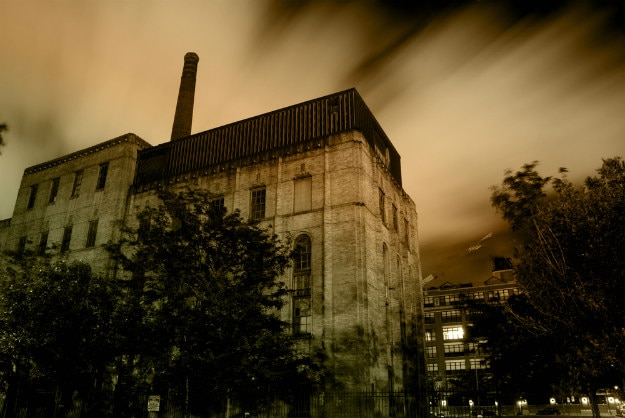 Location: Thane.
Though it is considered as one of the most peaceful and godly places, it is also one of the scariest places as people say that any man who stays at night in the Vrindavan park claims to have committed suicide without any specific reasons.
Dowhill.
Location: Darjeeling.
It is not so abandoned but does have hamleted society, which gives people scariest thought as it is one of the most dangerous places to visit. There have been many reports of the place being haunted as people have seen spooky figures at night along with depressive noises and screams.
Got goosebumps?
Please follow and like us: